Electric is the best available post-oil transportation technology, and electric car adoption is moving at a significantly faster pace than hybrids did when they were first introduced to the market. This fact makes me optimistic, but I do find myself wanting it to move even more quickly.
Given the lack of awareness that most people have on the topic of electric vehicles and the rapid movement towards them in the marketplace, I felt it important to share a few noteworthy headlines that came out recently.  
"Global carmakers to invest at least $90 billion in electric vehicles"—Reuters, January 15, 2018
"BMW unveils electric car plans for 2021 and beyond"—The Globe and Mail, January 26, 2018
"Mercedes is about to unveil an entire fleet of electric vehicles"—Bloomberg, August 4, 2016
"Audi plans to launch a new electric vehicle model every year"—Fortune, May 12, 2016
"Ford plans $11 billion investment, 40 electrified vehicles by 2022"—CNBC, January 15, 2018
"GM plans to launch 10 electric cars in China by 2020"—ABC News, April 21, 2017
"Toyota to introduce 10 electric cars by mid-2020s"—CNET, December 18, 2017
"Honda CEO shifts focus to electric vehicles"—Wall Street Journal, February 2, 2016
Combined, these headlines tell a compelling, positive story about the electric car market.
But take a second and ask yourself a very important question, "why are all the major manufacturers moving quickly to build electric cars?" It is because of the headlines below.
"To promote electric cars, China considers move to ban gas guzzlers"—Forbes, September 10, 2017
"India to sell only electric cars by 2030"—CNN, June 3, 2017
"Germany to ban cars running on fuel, all new cars to be made electric by 2030" —India Times, June 17, 2016
"France wants to ban the sale of all gas and diesel cars by 2040"—Road and Track, July 6, 2017
"Electric cars win? Britain to ban new petrol and diesel cars from 2040"—Reuters, July 26, 2017
"Norway to 'completely ban petrol powered cars by 2025'"—Independent (UK), June 4, 2016
When China, India, France, Germany, and Britain are about to ban the sale of cars with internal combustion engines, the manufacturers have no choice but to adapt. Right now, that adaptation is coming in the form of more electric cars, trucks, and SUVs. Unfortunately, we have not seen similar headlines in the United States.
In the United States, increases in electric car adoption will be consumer driven.
While individual U.S. consumers will have to drive this change, the upside is the manufacturers will be ready because they are preparing for early and quicker adoption in major global markets now.
In the next few years, the world will see an incredible number of new electric vehicles come to market. Volkswagen, after their diesel emissions scandal, appears completely committed to the electrification of vehicles. They will have electric car models available in the next two to three years. Ford is making a major investment and those vehicles will start to appear in 2020.
New companies, such as Rivian, are designing electric pickups and SUVs. Hopefully, these currently unknown companies will be as well funded and as strong as Tesla. Motorcycles and buses are also moving to the forefront in electrification.
I've been very open in saying that a sedan or SUV that has 400 miles of range and can be recharged in 10 minutes would change the world.
While that specific capability doesn't exist in the market yet, dramatic strides have been made over the last couple of years. Hopefully that means the sedan or SUV mentioned above is in our near future.  That said, for most consumers, today's electric car technology fills a lot of needs.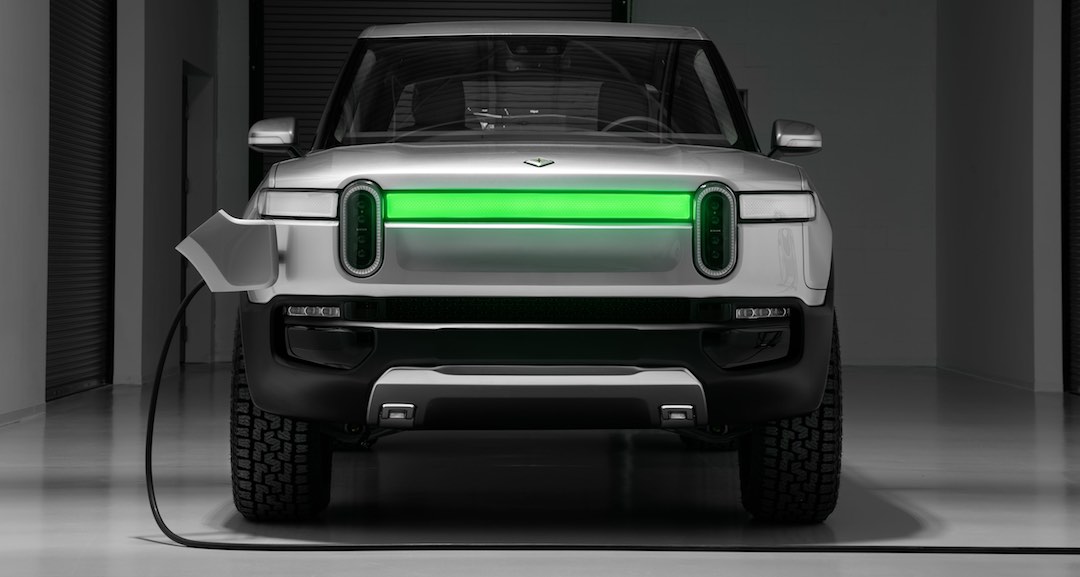 RIVIAN R1T PLUGGED INTO CHARGING STATION: Rivian's R1T will be a 400-mile, all-electric pick-up truck. 
The US consumer is still wanting bigger vehicles such as SUVs, but that doesn't worry me nearly as much as it worries some. The consumer wants the space for convenience, but I don't believe they will care about the way the vehicle is powered. If they are comfortable with electricity as their power source, all will be fine.
Here are a couple of electric SUVs that will be available this year.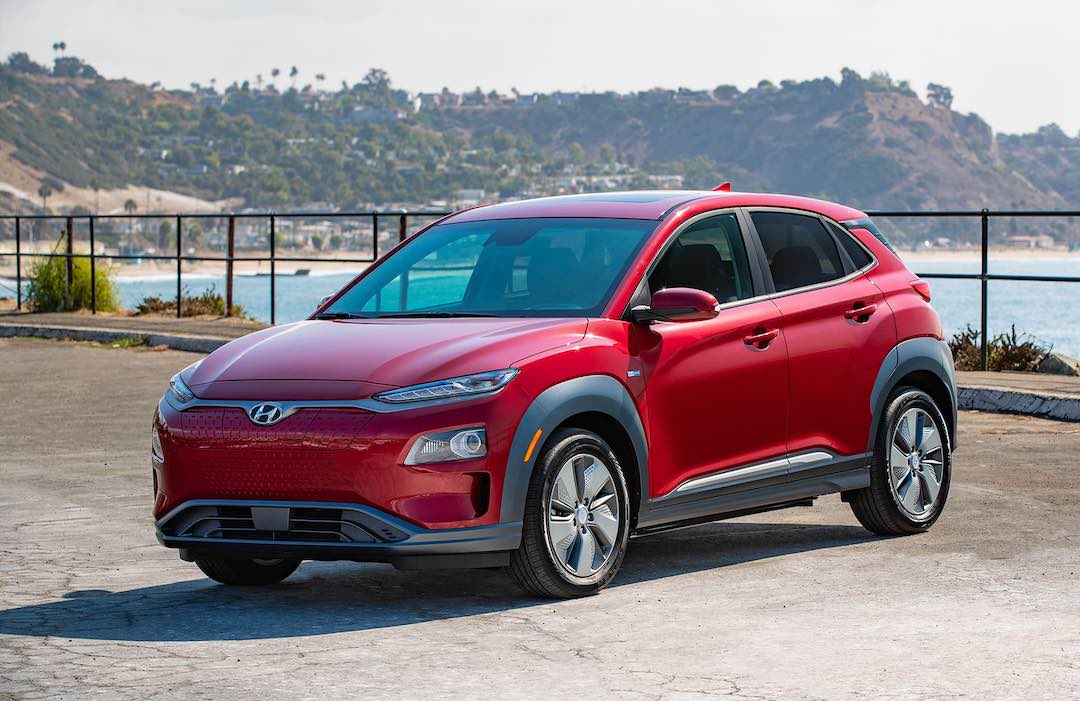 HYUNDAI KONA ELECTRIC: For people buying small crossovers this will be an excellent choice. It has 258 miles of overall range (30 minutes of quick charging delivers 125 miles of range). It does have more than adequate pickup. It should cost around $30,000 after a $7,500 federal tax credit, in line with the Chevy Bolt.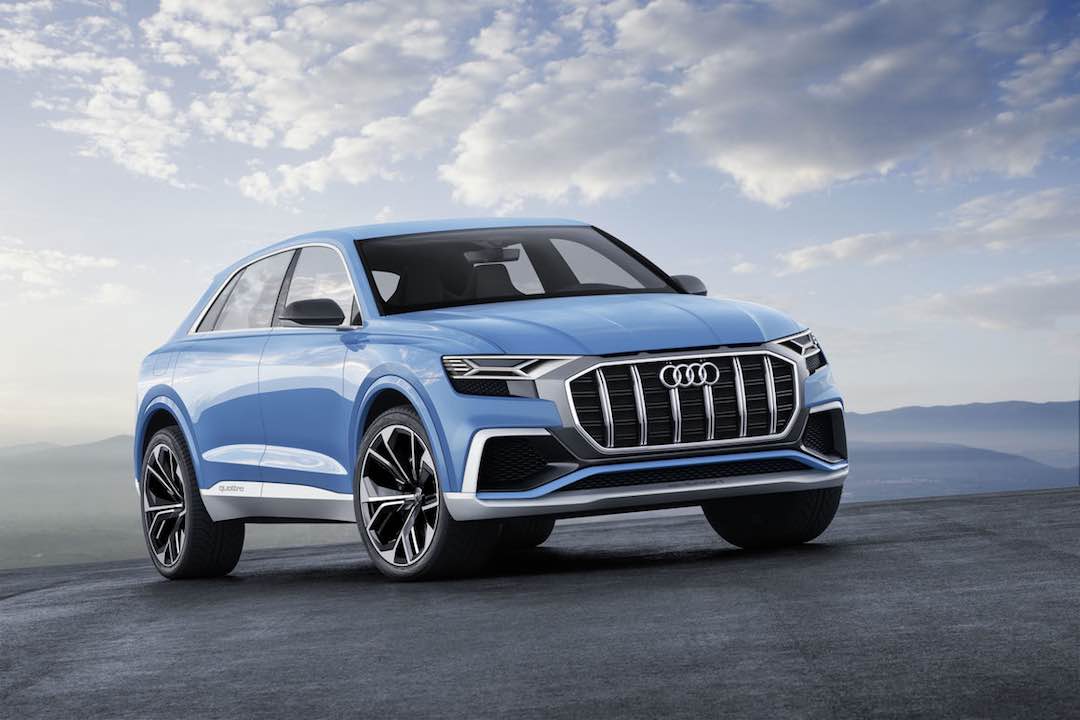 AUDI E-TRON: The Audi e-Tron is an upscale electric SUV. Audi has not yet certified the e-Tron's range, but with a 95 kWh battery, you could expect around 300 miles. It'll also be capable of 150-kW fast charging at Electrify America's network of fast chargers (500 of which should be open by July), delivering an 80 percent charge in 30 minutes. The car comes with 1,000 kWh of free charging at Electrify America, which sounds generous but would likely equate to less than 3,000 miles of driving. The $75,795 e-Tron looks a lot like a Q5 and performs like one too, with 0-60 in 5.5 seconds. Deliveries start in the second quarter of this year, and yes, they will accept a $1,000 deposit.
Here are a couple of new electric cars that will be available this year.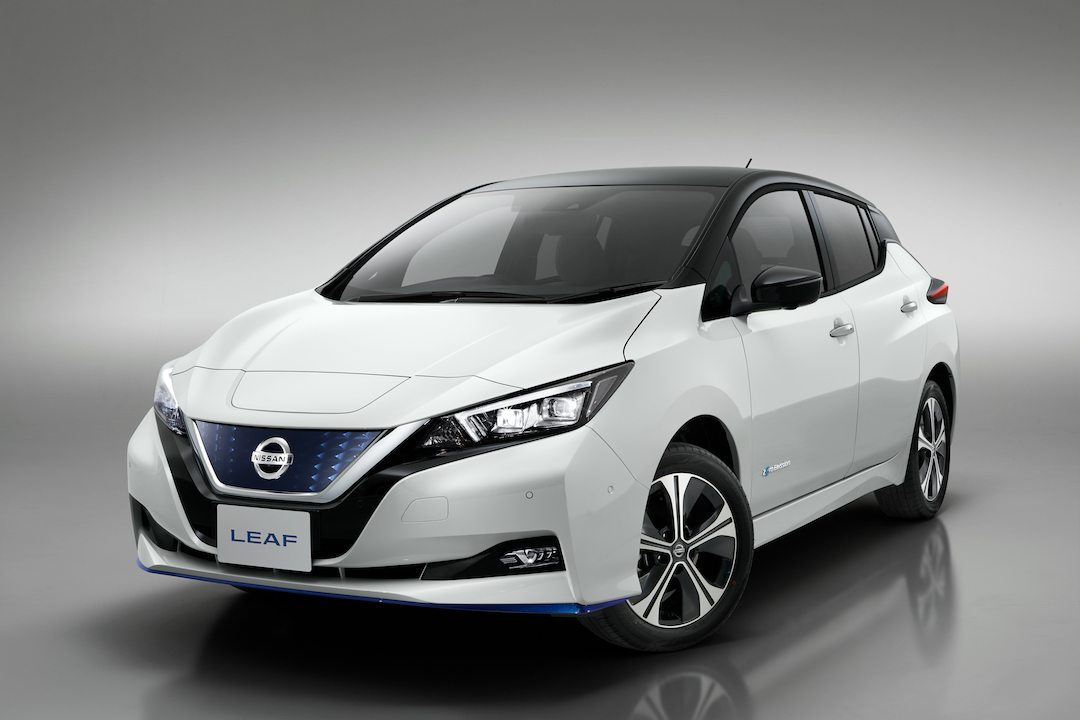 NISSAN LEAF E+: This spring, Nissan dealers will have a Leaf that's in the same competitive set as the Chevy Bolt and Hyundai Kona in terms of both range and power. The e+ motor is upsized from 147 hp to 215 (with 250 lb-ft of torque), while the 62 kWh battery delivers 226 miles of range. Also of note, every Leaf is being built with the capability for two-way power flow through the charger, meaning that your car could act as a generator for your house. They're still ironing out the hardware on the home-charger side, but the car is ready.
It's great to see that the Leaf has dramatically increased its range to be competitive. It was one of the real pioneers in the electric car world when few could visualize electric transportation.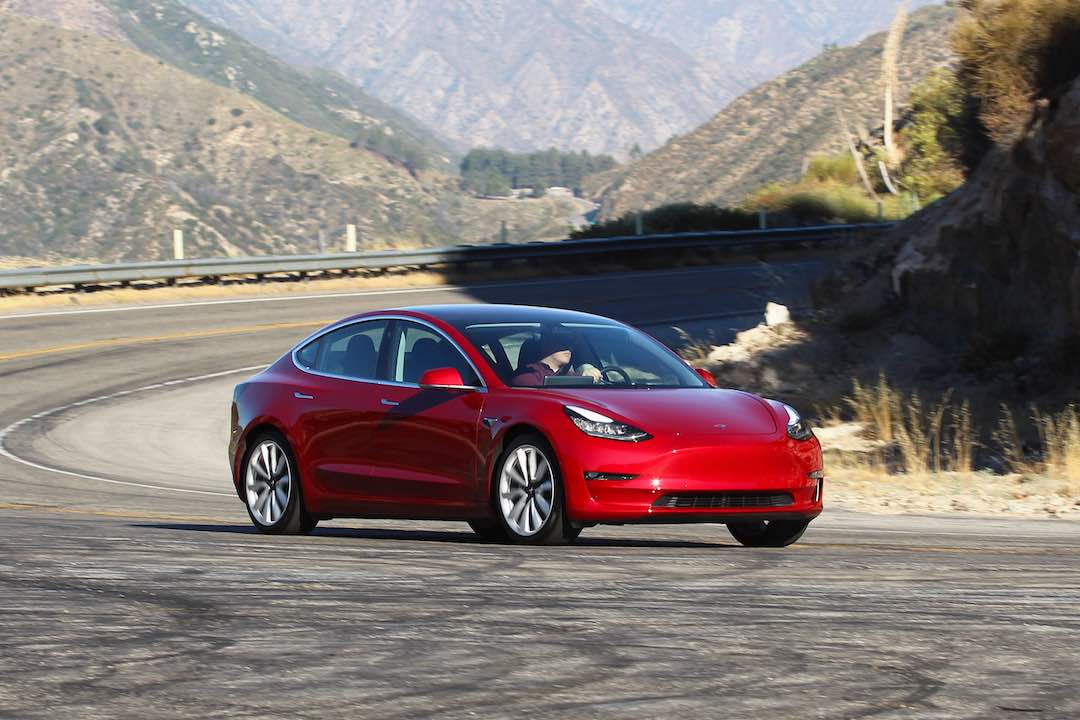 $35,000 TESLA MODEL 3: Tesla changed the game and for that, we should all be thankful. They have sold a lot of Model 3 cars, but so far none of them have been the trim that generated the bulk of the initial hype—the basic, small-battery, rear-wheel-drive model costing $35,000.
Many believe that Tesla will never actually produce such a car, but if they do, this should be the year. The mid-range model now starts at $44,000, which nets you a $40,250 car after the now-reduced tax credit. The $35,000 Model 3 would be like every other Tesla model, delivering on their promise but not on the initial timeline. I still think it is remarkable to start from scratch as they did. Kudos to Elon Musk and his team for moving everybody forward. 
Don't forget that electric motorcycles are coming. 
An electric Ducati is coming. While Ducati doesn't currently have any production electric motorcycles to its name, the famed Italian motorcycle manufacturer is moving in that direction. CEO Claudio Domenicali is removing any doubt about Ducati's intentions. Speaking at a Motostudent event in Spain, the Ducati CEO told the crowd, "The future is electric, we're not far from starting series production."
They won't be alone. Another Italian company, Energica, has been producing electric sports bikes for years, with a number of high performance 150+ mph models. Stateside, Harley Davidson's electric LiveWire has just begun pre-sales, though the price was set at a staggering $29,799.
Other electric motorcycles already on the market offer even more affordable thrills. Zero's new line of 2019 models recently received power, speed and range boosts. Plus, the California-based electric motorcycle manufacturer has a brand-new model set to be unveiled soon.
Zero isn't the only electric motorcycle company in California unveiling a new electric motorcycle. Lightning Motorcycles just teased their upcoming Strike. The Strike promises impressive specs, including a 150 mph top speed, 150 mile range, 35 minute DC fast charging and starts at just $12,998. Perhaps the most affordable electric motorcycle right now is the CSC City Slicker, which tops out at around 45 mph but will only set you back $2,500.
While Ducati won't yet be competing against motorcycle incumbents such as Honda, Yamaha and others, they certainly won't be entering a wide-open market either. With their brand legacy and famed design team, Ducati may be able to offer an electric motorcycle unlike anything we've seen so far.
Large electric trucks are on the way too.  
Tesla was first out with their intention of building semi-trucks, with a range of 500 miles. The orders piled up even though there were no trucks in the pipeline, so the announcement got everybody's attention. Now Daimler is out with their own foray into trucks.
Daimler's Freightliner aims to be "frontrunners with electric trucks" and offer all-electric options to compete with Tesla Semi. They are skeptical of Tesla's claims saying that if the claims Tesla is making about its electric semi-truck are true, they are breaking the laws of physics. While the Daimler semi competes with the Tesla Semi in size and capacity, it still has a limited range compared to the Tesla Semi: 250 miles vs 500 miles.
They are building a series of smaller trucks also. It has delivered its first all-electric Freightliner truck to Penske Truck Leasing Corporation as part of its 'innovation fleet.' It's the smaller eM2 106 medium-duty electric truck. "The Freightliner eM2 106 is intended for local distribution operations and last-mile delivery services. The batteries of the new electric version provide 325 KWh for up to 480 hp. The range of the eM2 is around 370 km (230 miles). The batteries can be recharged to around 80 percent within 60 minutes, sufficient for a range of around 300 km (184 miles)."
Daimler has also been releasing other electric trucks through its other truck brands. For example, the company had already unveiled the FUSO eCanter program, a small electric truck meant for urban routes with a range of only 100 kilometers (62 miles) and a load capacity up to three and a half tons, and a bigger all-electric eTruck, which has a 26 ton capacity, a massive 212 kWh battery pack, and  around 125 miles of range.
Volvo is also expected to introduce electric trucks in 2019.
Will we see more electric buses in the United States in 2019?
According to a December 2018 StreetsBlog USA article, there are 300,000 battery powered electric buses in the world, but only 1,600 are in the United States. China has 50 times that number. However, two major manufacturers, Proterra and BYD, along with others, are selling their buses across America fairly rapidly. BYD did have some range issues based on promised performance but those issues are being addressed.  
Indianapolis bought 21 electric buses a few years back and is now building out an all-electric bus rapid transit system for the region. It took years and a lot of work, but the first leg of the plan will be finished this spring.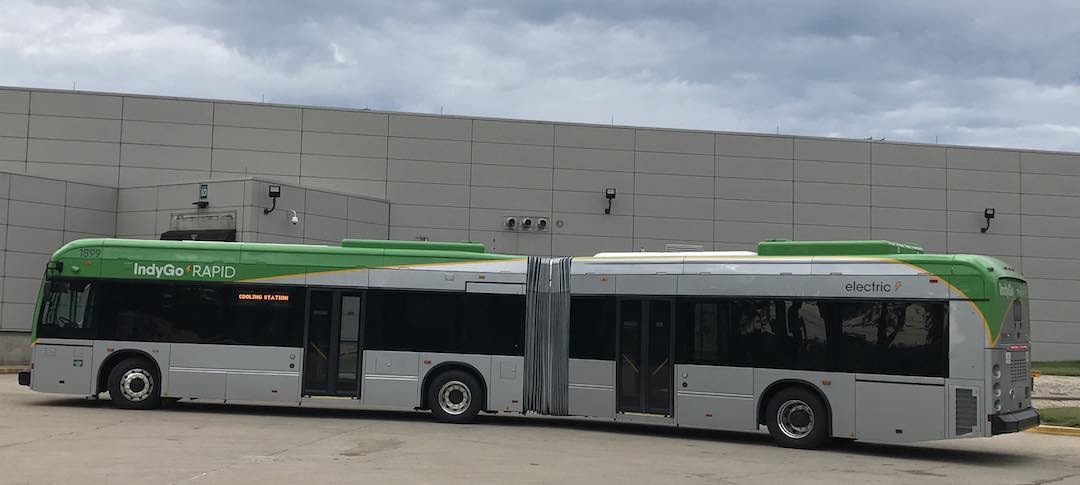 As the Indianapolis mayor at the time of the project's start, I personally briefed the then-Secretary of Transportation Anthony Foxx (a former mayor of Charlotte). He was excited about the plan and helped us from his level to get the project started.
I expect that electric buses will become the new normal for cities within 10 years. There are so many advantages; municipalities are realizing this and acting.   
As I said at the top, I am optimistic. We just need to get the word out about these electric vehicles so that the average consumer is comfortable and trusting of this post-oil technology.  It's time for electric vehicle adoption to see rapid growth in the transportation market.